Explore Vail
Although best known as a winter resort, Vail, Colorado is a dynamic year-round community. In summer, a mild climate, abundant sunshine and spectacular scenery create the perfect setting.
There is always something going on in the Vail Valley.
From live concerts, on-mountain parties, food festivals and film screenings to competitions of every kind, Vail is known as an international destination for a variety of activities. Enjoy winter events like the American Ski Classic, Spring Back to Vail, Snow Daze, the Vail Food and Wine Festival and the Vail Film Festival. Summer activities include the Vail International Dance Festival and the Bravo Music Festival held at the world-famous Gerald Ford Amphitheater as well as the GoPro Mountain Games and Bud Light Street Beat free concert series.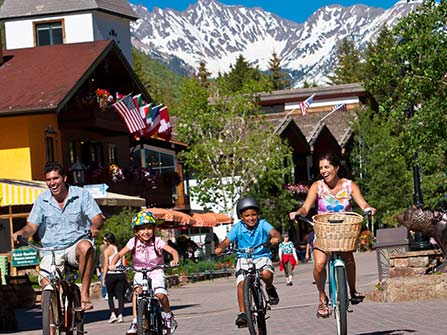 Vail Signature Events
If you have any questions about an event, please don't hesitate to call us!
A Few Recommendations
The staff at The Wren is happy to assist our owners and guests in making reservations or setting up any activities you would like during their stays.