Interval Ownership in Vail
BE AN OWNER AT THE WREN
Is vacationing in the Vail Valley something you look forward to each year? Why not own your vacation residence here during the time you desire. Winter, summer, one week, one month? In addition to using your Condominium, you can use it to trade around the world with Resort Condominiums International.
If you would like specific information on any of The Wren units, or if you have questions about listing your unit for sale, or purchasing a unit at The Wren, please contact our On-Site Broker, Todd Mossa at 970-476-0052 or tmossa@eastwestresorts.com
The Vail has an abundance of year-round beauty and activities
Whether you want to relax and enjoy the mountain views or gear up for countless winter and summer adventures, The Vail is at the heart of it all.
Own a Hassle Free Vacation Home
As an owner, you have all the rights and privileges of other property owners because the property is fully deeded to you. Your ownership offers flexibility and is hassle free.
Now is a great time to invest in a fully furnished spectacular condominium or suite at the The Wren at Vail.
Own your vacation!
Why Consider Interval Ownership?
Interval ownership (also called timeshare, vacation or fractional ownership) is a sensible way to own your own property for just the period of time you will use it.
Over the long term, the cost of interval ownership is more effective than renting. In addition, you are better able to plan your vacations because you know where and when you will be going. Interval ownership is a wonderful compromise between whole ownership and renting. You only pay for what you use. Costs of maintenance, utilities, taxes, upkeep and administration are kept to a minimum because they are divided among all the owners of the property.
Resort Condominiums International
In addition to using your condominium, you can use it to trade around the world with Resort Condominiums International (RCI www.rci.com ), you may make the Condominium available for rental, or you can give it as a gift to friends and family.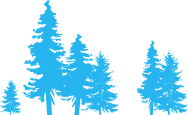 Contact our on-site broker
Contact our on-site broker for current availability and pricing.
Todd Mossa
Associate Broker
General Manager | The Wren at Vail
970-476-0052
tmossa@eastwestresorts.com